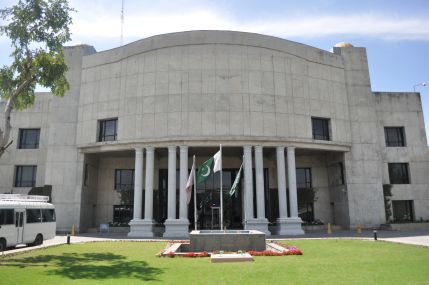 A subsidiary of the central bank of the country, State Bank of Pakistan, NIBAF is a leading institute for the training of central and commercial bankers, micro and rural finance providers and management professionals of the country. It has extensive capabilities and expertise to design, develop, deliver and manage different types of trainings programs, workshops and seminars in subjects relevant to Economics, Banking, Finance and Management.
NIBAF is well recognized for conducting both local and international training programs and information dissemination activities such as conferences, seminars, and workshops. Since its inception, NIBAF has played a pioneering in catering to the training needs of the central bank of country, its subsidiaries as well as local banking & financial industry. It is the institute of choice for the banking professionals who are interested in enhancing their knowledge and skills in the modern banking concepts and practices including specialized disciplines like Islamic Finance, SME, Housing, Micro & Agri Finance etc.
NIBAF aims to provide a forum where different aspects of banking and specialist technical knowledge can be examined in detail and discussed by participants in highly interactive sessions Trainers and speakers engaged by NIBAF are experts in their fields from the banking sector of the country and abroad, the financial market and academia.
NIBAF also regularly conducts international training courses, conferences, seminars, webinars, and academic programs aimed at sharing knowledge, expertise and the latest developments in the field of banking & finance. Over the years NIBAF has worked in collaboration with different international institutions including International Monetary Fund, World Bank, Asian Development Bank, Islamic Development Bank, USAID, European Union, SAARC Finance, INCEIF Malaysia, DA Afghanistan Bank, Central Bank of Sri Lanka, London Institute of Banking & Finance, Bahrain Institute of Banking & finance and many others for design, development, execution of the training programs and sharing of knowledge on various topics.